Shadows (wall disease) @ Beit Zatoun House, Toronto (2015)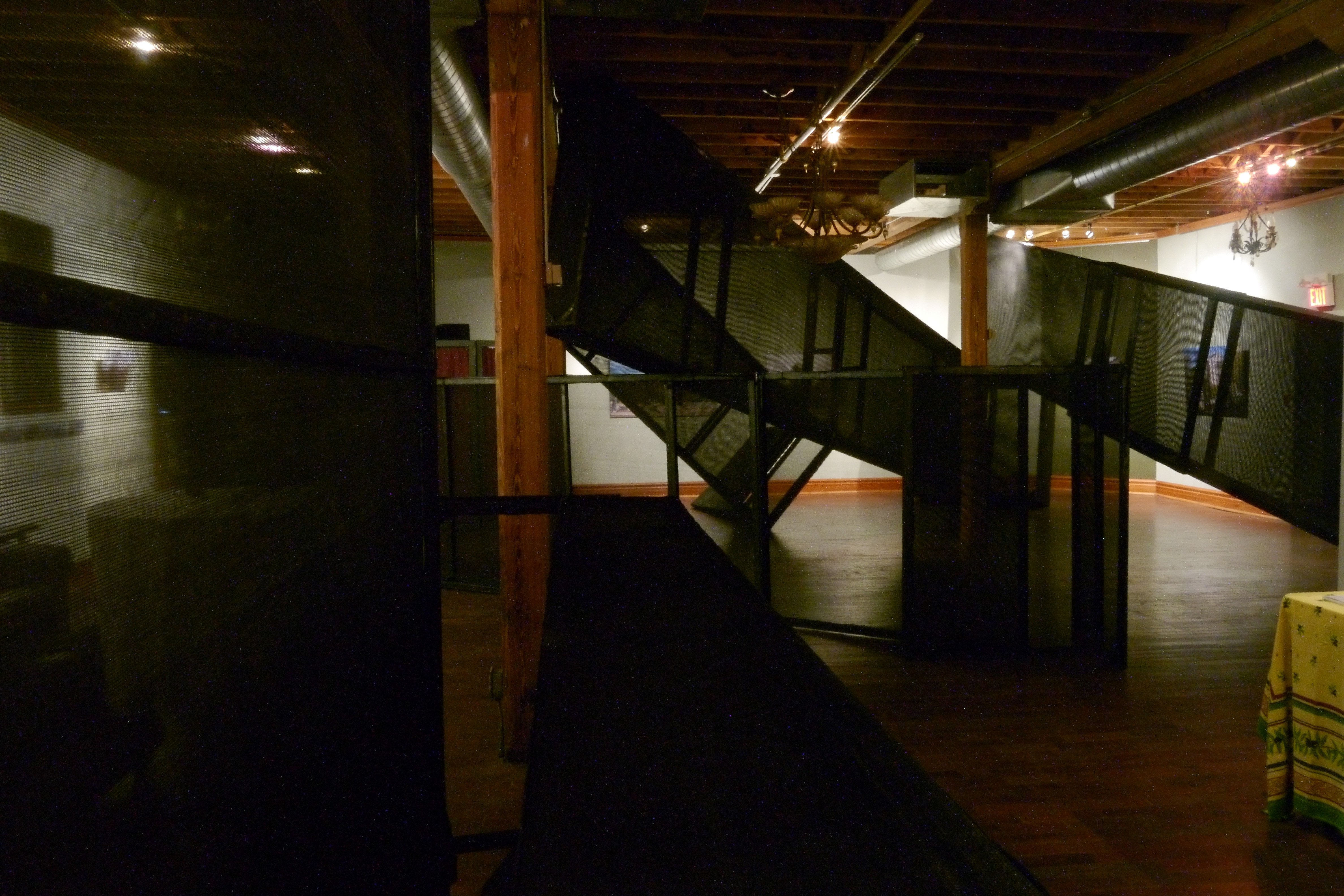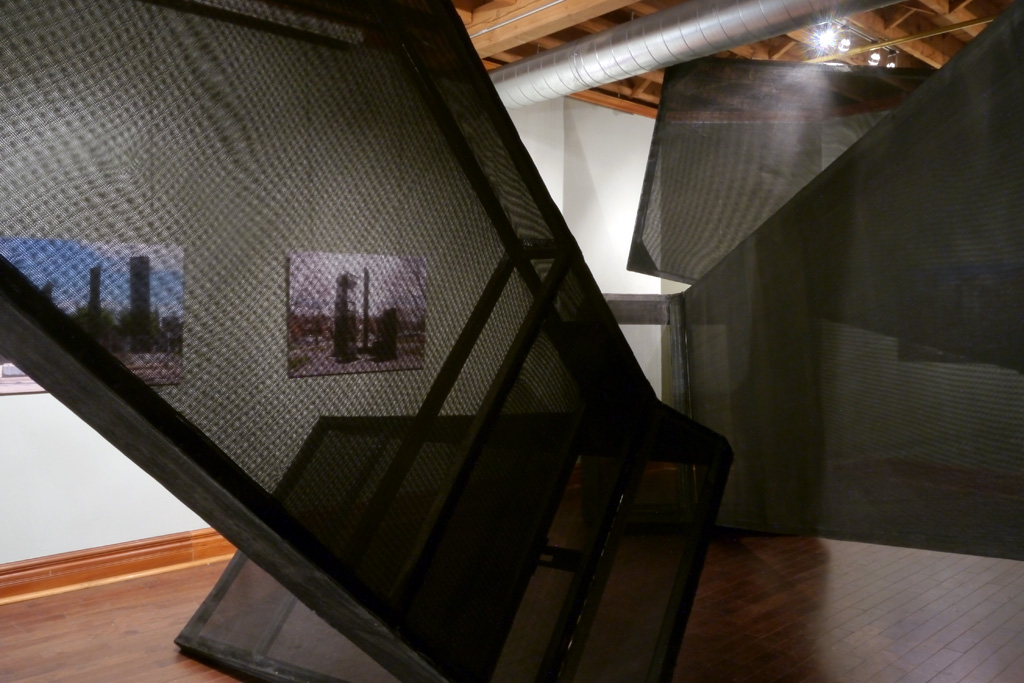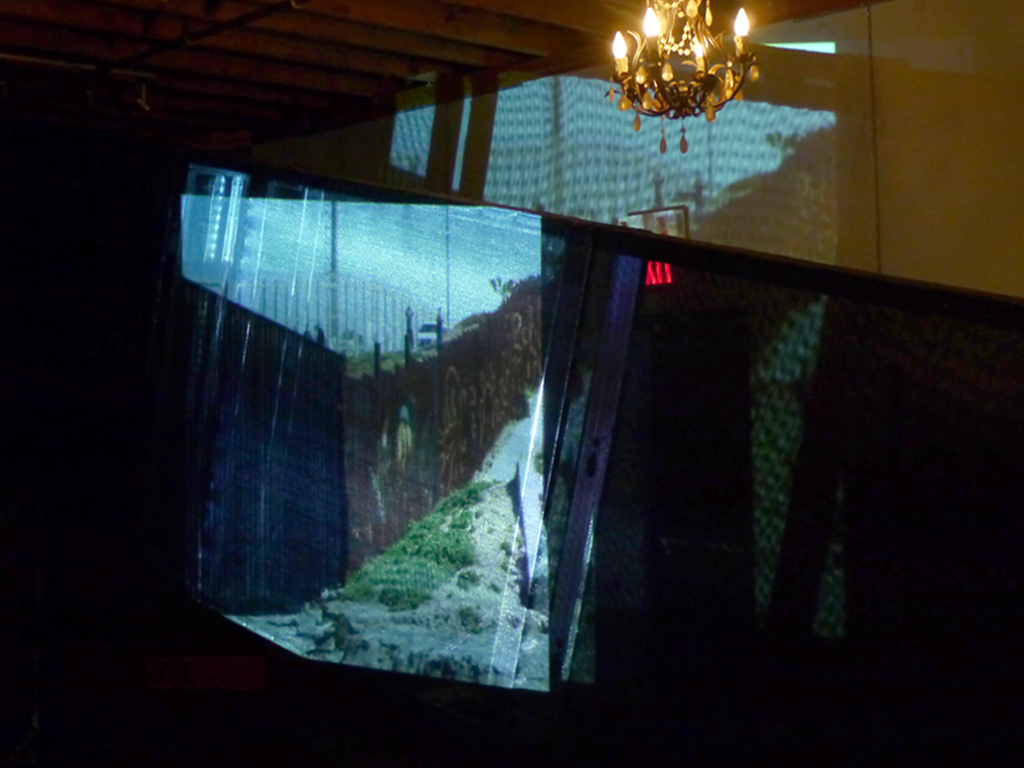 Shadows (wall disease) @ Beit Zatoun House, 2015
Shadows (wall disease) is a response to events which took place during the 2010 G20 Summit in Toronto, and specifically references the security fence built for the event. The work looks at the cultural implications of current and historic border walls and separation barriers that exist throughout the world. It functions as a temporary monument and as a model for a public sculpture which questions our relation to these structures, referencing global events that influence their implementation and the resulting psychological effects.
The exhibition consists of five sculptures – life sized embodiment's of dividing walls that are confronted daily, both physically and psychologically by people all over the world. Included are barriers at various stages of existence, from implementation to the celebrated historical monument:
* The Security Fence used during the 2010 G20 Summit in Toronto
* The Berlin Wall
* The Peace Line Walls in Belfast, Northern Ireland
* The border fence between Nogales, Sonora, Mexico & Nogales, Arizona, USA
* The West Bank Separation Barrier in Israel / Palestine
The forms are framed with metal and covered in shade cloth. They physically delineate the space that these barriers occupy in real life and are meant to appear as shadows, mental after-images. The exhibition also consists of photographs which show the sculptures placed temporarily in outdoor sites in and around Toronto, Canada, and La Plaza Cultural Community Garden in New York City. Outdoors they appear monumental in relation to local architecture. Indoors they overlap, are abstracted and get in your way.
Wall Disease (Mauerkrankheit) was a term first used in 1973 by the East German psychiatrist Dietfried Müller-Hegemann. He observed that the Berlin Wall caused psychosis, schizophrenia, and phobias in the East Germans who were confronted by it on a daily basis.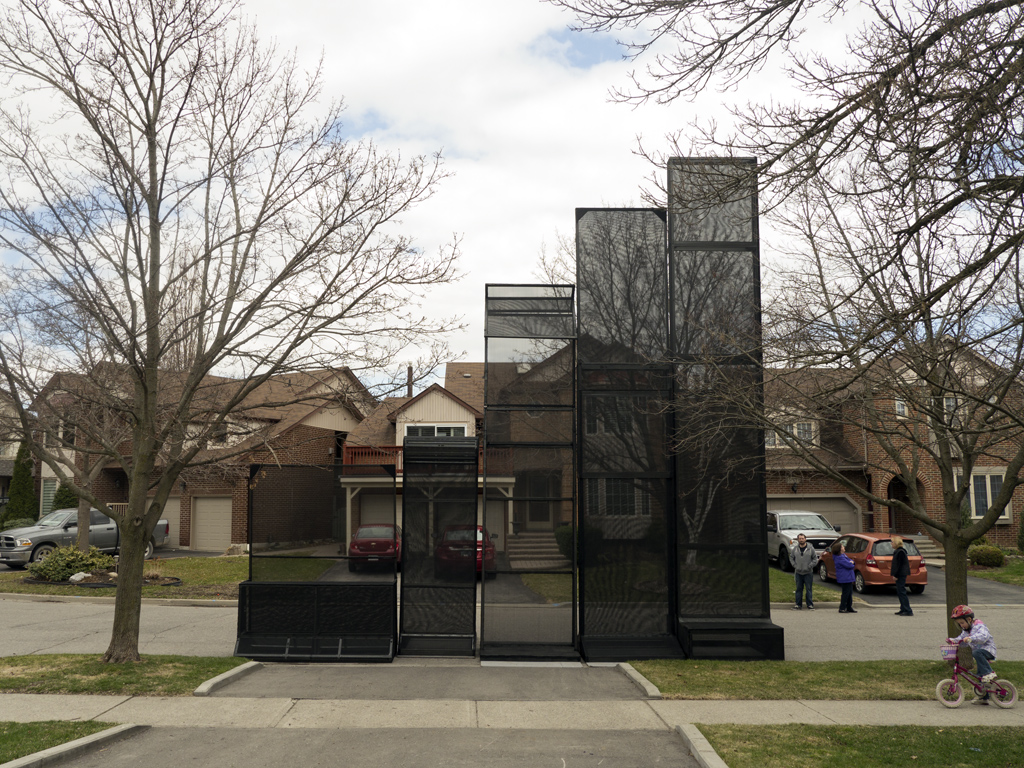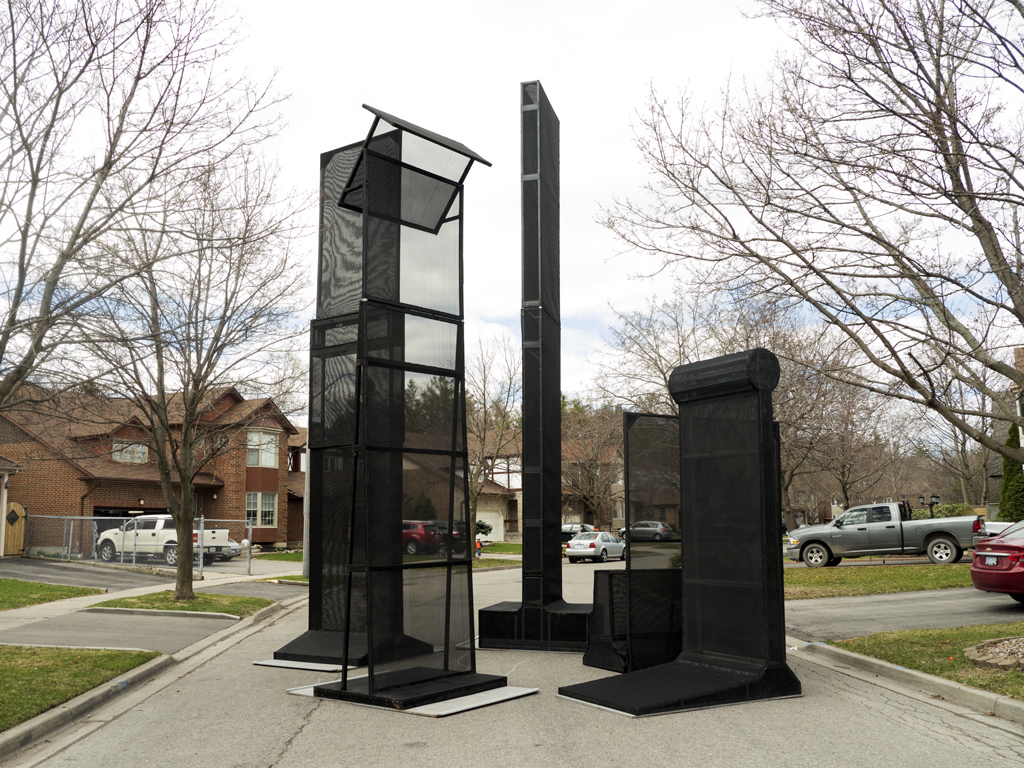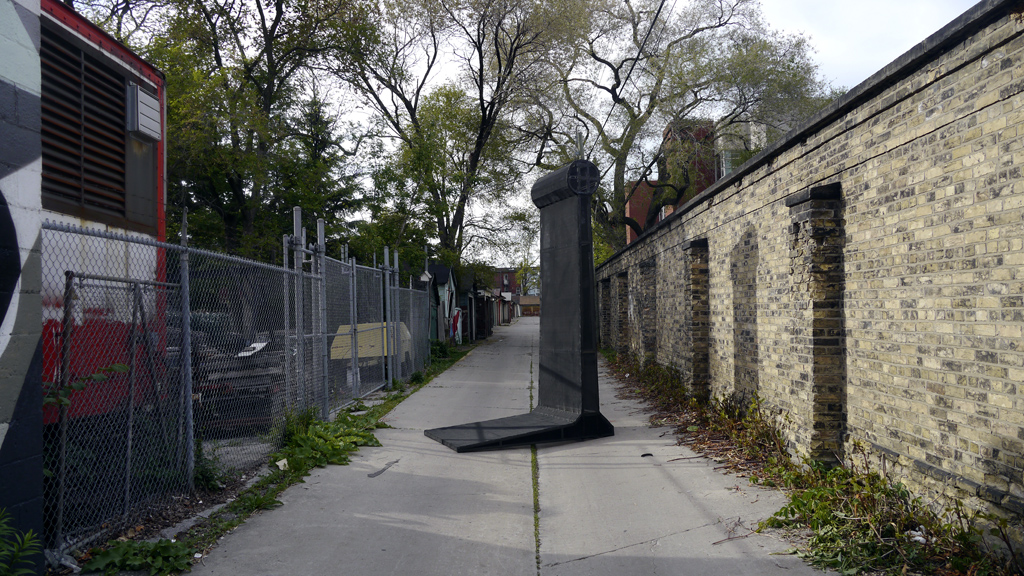 Shadows (vacant lot) 2014
Exhibition history:
Beit Zatoun House, Toronto, ON, 2015
The Sculpture Center, Main Gallery, Cleveland, Ohio, 2014
Museum of ReClaimed Urban Space & La Plaza Cultural, New York City, NY, 2014
Publication history:
Gil McElroy, "Ryan Legassicke: Wall Disease," re:sculpt, blog.sculpture.org, June 24, 2015.
Douglas Max Utter, "Window to Sculpture Emerging Artists Series," Sculpture Center, Cleveland, pg 14-15, 2015.
"Making, and breaking barriers around the globe," East Villager, New York City, Oct.16, 2014, pg 3.
Ann Albano, "Breaking Boundaries at The Sculpture Center," Can Journal, Cleveland, Ohio, Summer 2014, pg 42.