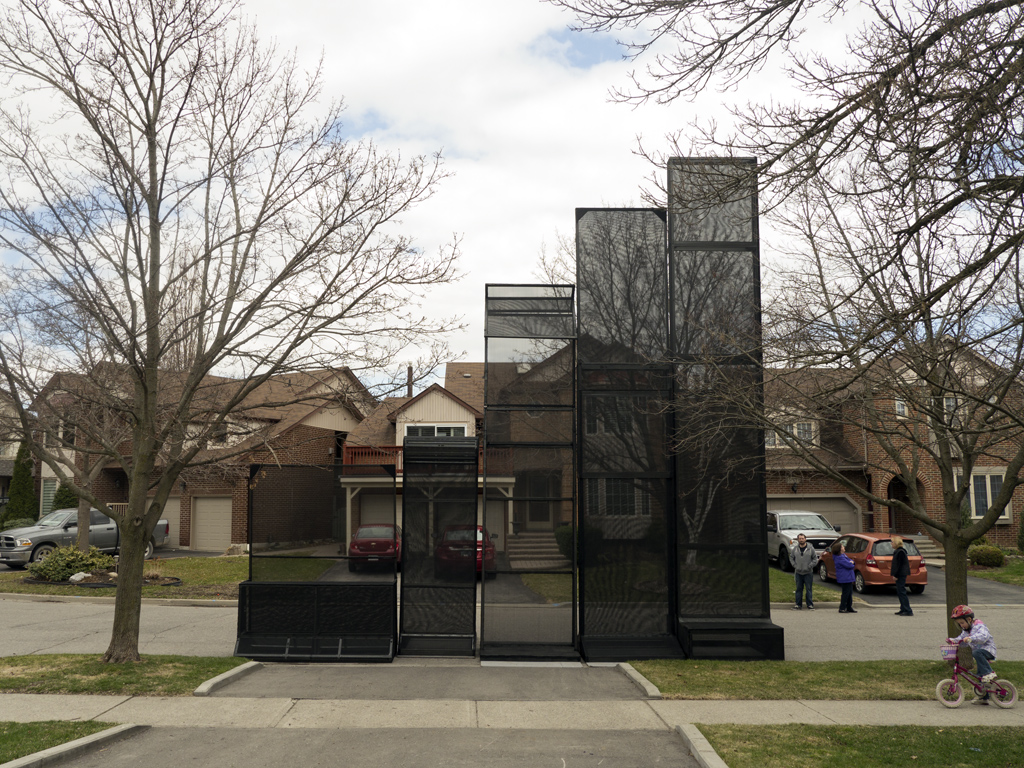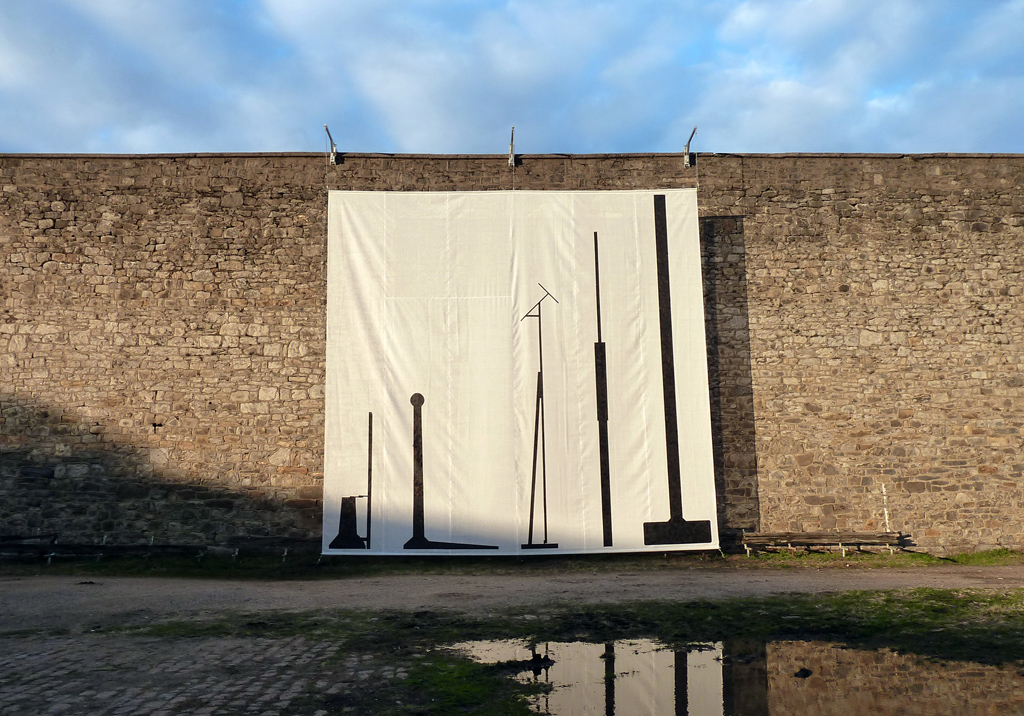 Shadows (wall disease) park - 2014
To Touch to Measure, 2015 - ongoing
Ryan Legassicke is a Canadian artist born in 1979. His work focuses on aesthetics, the build environment, memory and globalization.
With a background in furniture design and sculpture, Ryan's work takes the form of sculpture, installations, site works and photographs. His efforts address the ways in which ideologies are manifested in the built environment and questions the resulting psychological effects. Ryan often works in non traditional locations including public space, historic sites and temporary exhibition venues.
Recent projects include the site specific work States of Security / Security States at Eastern State Penitentiary Historical Site in Philadelphia, PA (2012) and Shadows: Wall Disease at The Sculpture Center, Cleveland, OH (2014) and at the Museum of Reclaimed Urban Space in the Lower East Side, New York City (2014). Ryan has participated in residencies at Takt Kunstprojektraum in Berlin (2010) and at Spaulding Court in Detroit (2011). He has an MFA from the State University of New York at Buffalo (2009).
Ryan would like to acknowledge the support of the Canada Council for the Arts, the Ontario Arts Council and the Toronto Arts Council. He lives and works in Toronto, Canada, and shares a studio with artist Janet Macpherson.
2014 - I posted two images from Shadows (wall disease) on the West Side Gallery in Berlin, Germany (after Kai Wiedenhofer)
2014 - Gennady Yusim made a short film "Walls at MORUS" about my work at the Museum of Reclaimed Urban Space