Home of the Moment 2011-12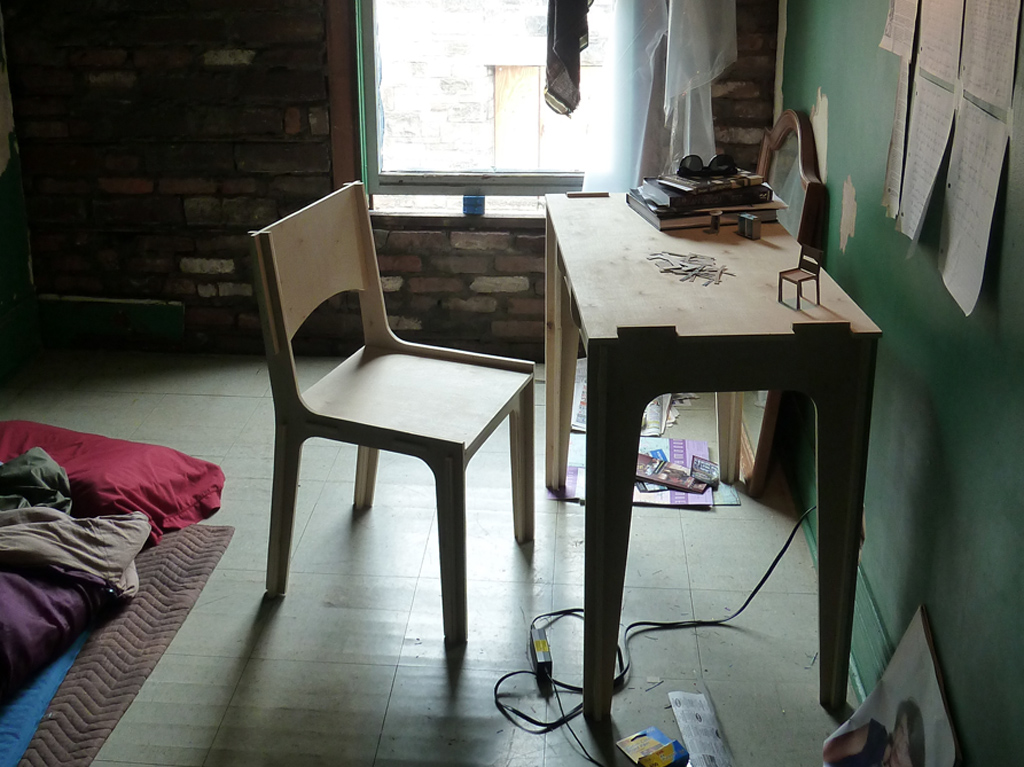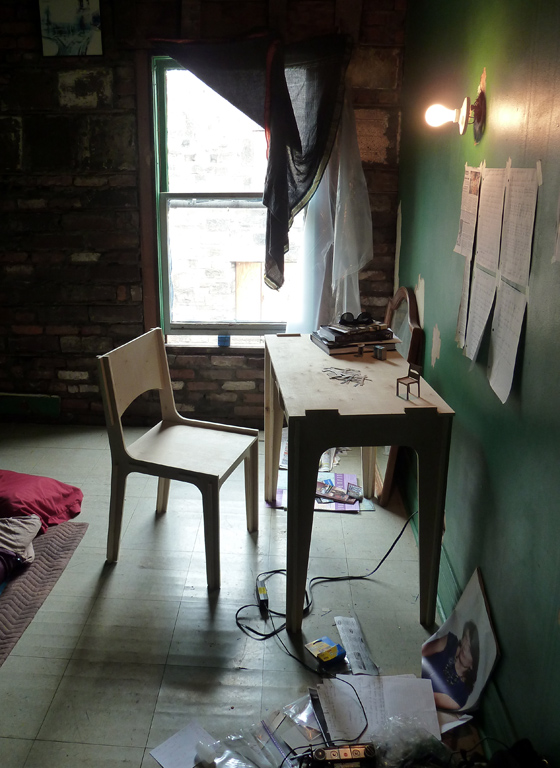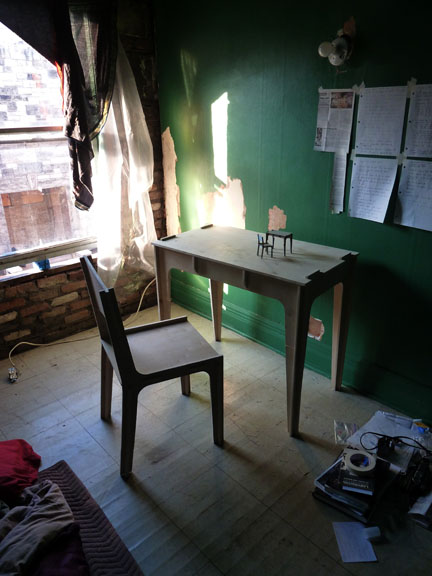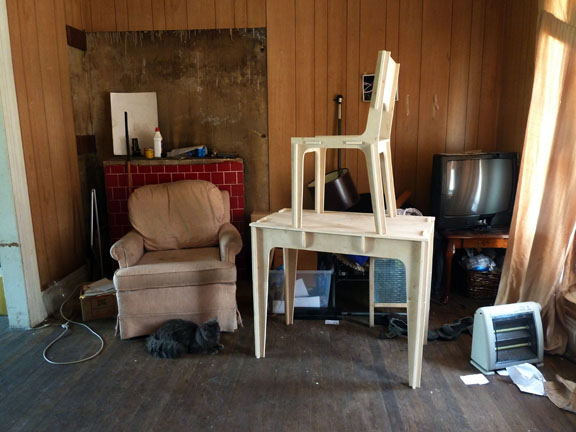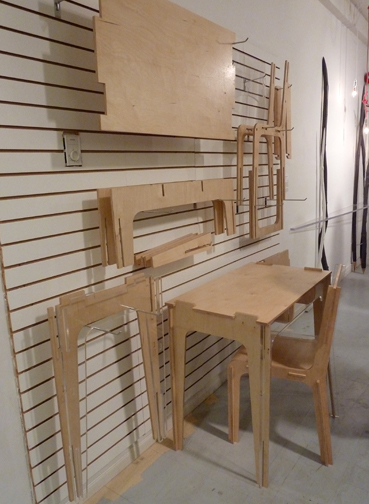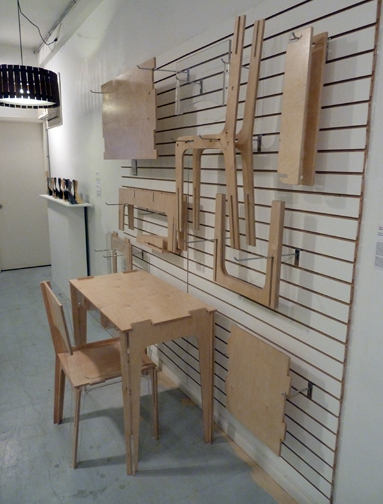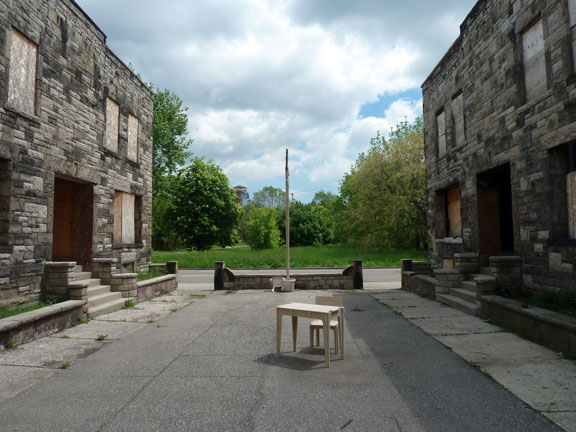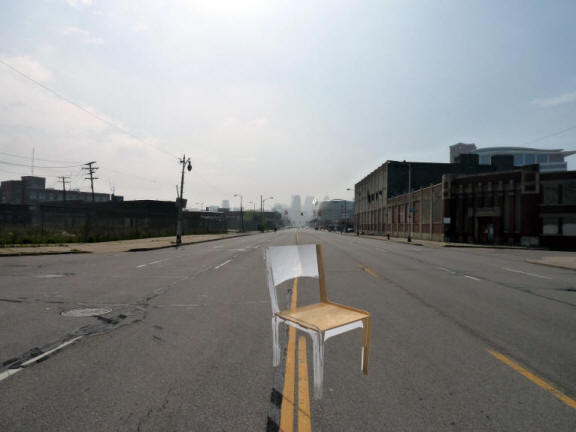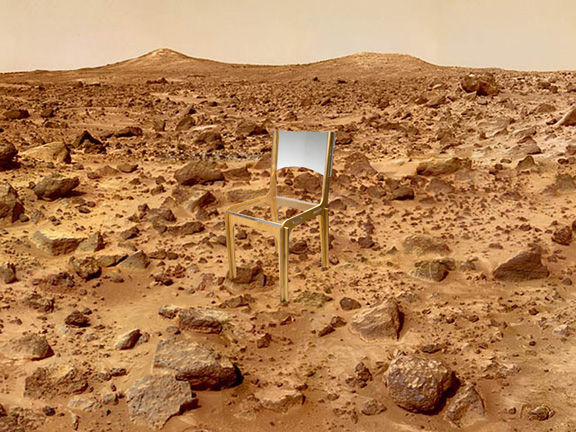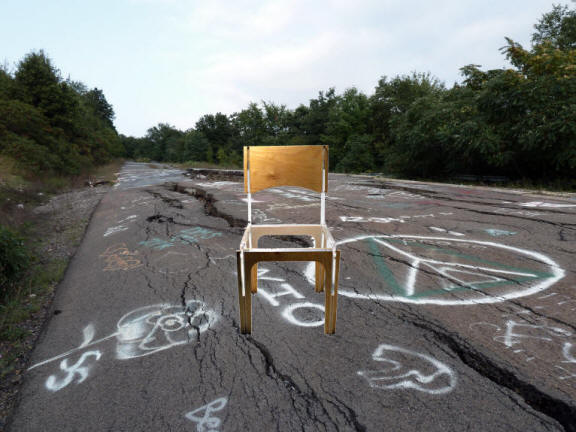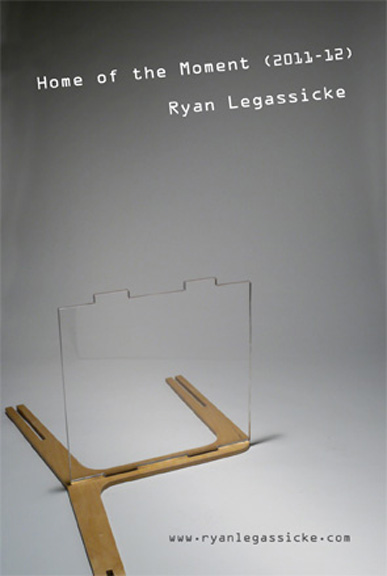 home of the moment detroit 2
home of the moment detroit
Home of the Moment (room view) 2011
Home of the Moment (room view2) 2011
Home of the Moment, chair, plywood, acrylic, 2011-12
Home of the Moment (installation view) 2012
Home of the Moment (installation view) 2012
Home of the Moment (Spaulding Court, Detroit) 2011
Home of the Moment (City) 2015
Home of the Moment (Mars) 2015
Home of the Moment (Centrailia) 2015
Home of the Moment (Beach Door) 2015
Home of the Moment postcard back
[spacer height="20px"]
Home of the Moment was made during a month long residency in Detroit, Michigan. I stayed in a mostly abandoned housing complex known as Spaulding Court which was located in North Corktown, one of the oldest neighborhoods in Detroit. Corktown is also home to the Motor City Casino, an urban farm, the abandoned Michigan Central Station, and a vacant lot where Tiger's Stadium used to be. Spaulding Court was in the midst of an attempted revitalization by a local resident. One unit had been completely renovated to the point where it became too expensive to be rentable; one unit was in the midst of renovation but had stalled, the unit I stayed in was livable, a family who had previously been squatting two units were still living there, and the majority of the other 11 units were badly damaged by fire. In many ways for me the court became a microcosm of activity that summed up of the current state of the city.
The desk and chair are made out of plywood and are collapsible for easy transport. They were made because I needed a desk and a chair, and aside from second hand stores, making my own was the only option. Knock-down plywood furniture first became popular during the 1940s when the country was at war, resulting in the need for people to conserve materials and be more mobile, much like the current situation that many people around the world find themselves in. However in this situation the design and fabrication of such objects is not "made to order" by industry, but rather left to the end user to conceive, design, and produce an aesthetic of necessity.
Home of the Moment came out of living with no fixed address for year. Along with Detroit It was inspired by experiences in New Orleans, Berlin, Israel, Palestine, Belfast and Northern Mexico. In 2012 a series of six chairs and six desks were made, two of which were shown in a former convince store. In each piece one element was replaced by a clear acrylic piece which is meant to stand in for something, whether a memory or a material, that was left behind or forgotten in the process of moving.
There's a new style of furniture made to order for this changing world. War-time homes [condos] are smaller, especially the more of less temporary homes in defense [economic] housing projects and trailer [public] parks. Priorities are rapidly eliminating the civilian use of metals [materials]. Americans move from job to job, from home to home in large numbers; shipping space is at a premium. So designers [ ] are rushing into production light, knock-down, plywood furniture to fit the home of the [forgotten] moment! – Popular Mechanics (1942)
Exhibition history:
Jonald Dudd, curated by Chris Held, Lydia Cambron, Ben Garthus, City Bird Gallery, New York, NY
Radiant Dark, curated by MADE, off-site location, Toronto, ON, 2012
Making Sense, curated by Dale Barret, John B Arid Gallery, Toronto, ON, 2011
Publication history:
Allison Fonder, "Jonald Dudd Exhibition Challenges the Definition of Design," core77.com, May 22.